School Holiday Sessions!
Extra sessions for the school holidays. Monday to Friday only, 10am-2pm. NOTE we're closed on the Labour Day public holiday (2nd October).
School Holiday SkateStars Classes
These Spring School Holidays we are excited to be offering again our awesome SkateStars classes with our professional skating coaches every morning.
Monday - Friday from 9-10am.
Skaters that attend our morning SkateStars classes also have the option to book for the public session afterwards to practice.
And Active and Creative Kids vouchers are able to be redeemed for these special school holiday classes.
For more info and link to book, click the picture below: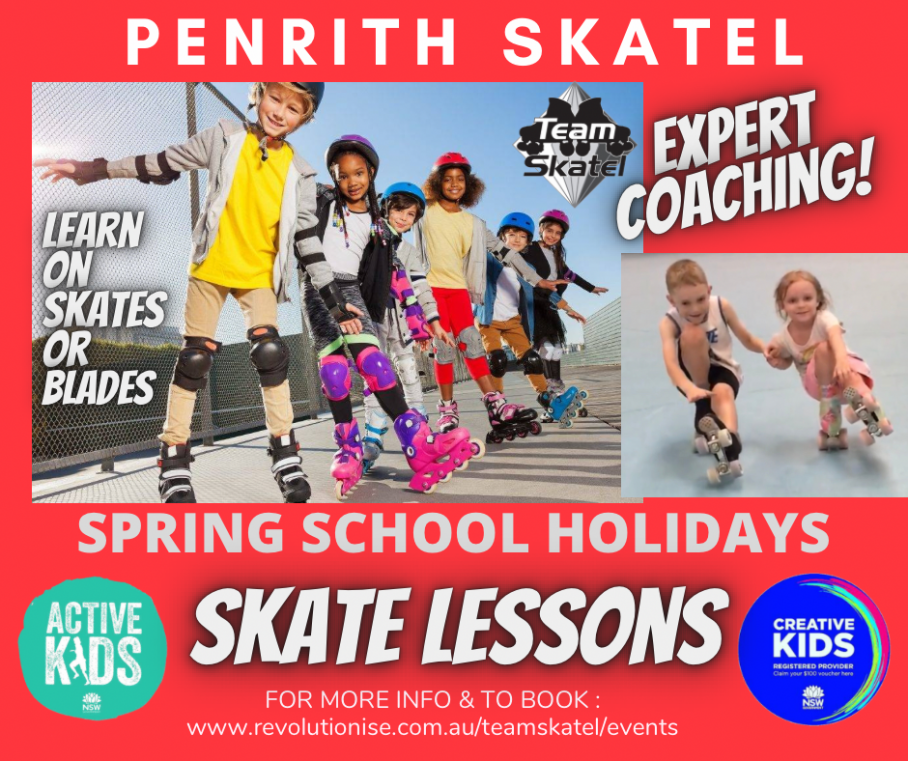 Roller Dance now at Penrith Skatel
Come join Roller Dance at Penrith Skatel for a fun class that helps skaters improve their balance, core strength, and co-ordination on skates. Skaters also get a great cardio work out while skating to their favourite tunes in our fully air conditioned Roller Dance studio. Our resident coach Esther is very helpful and can teach Roller Dance to all levels of skaters from beginner to advanced.
To Register & then Book for Roller Dance:
https://www.revolutionise.com.au/teamskatel/events/170309/
Roller Dance Class Times:
Friday Night - 6:45pm -7:30pm
Saturday Morning - 11:30am - 12:15pm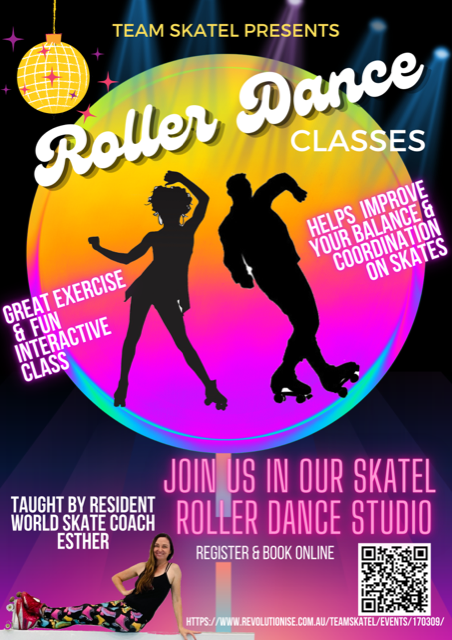 Penrith Skatel is an indoor roller rink in Emu Plains NSW catering for both roller and blade skaters.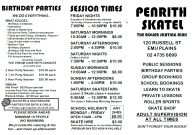 Click above to download our brochure.
Some of the activities you'll find at Penrith Skatel include:-
General Skating

Birthday Parties

Group Bookings

School Bookings

School Holiday sessions

Learn to Skate lessons

Tiny Tots learn to skate

Artistic lessons

Speed Skating

Skate Fit
No food or drink to be brought into premises without prior arrangement.
Please note - EFTPOS now available