Easter Trading Hours
Easter Friday - CLOSED
Easter Sunday - CLOSED
School Holiday Sessions
Monday to Friday 10am to 2pm.
Roller Dance now at Penrith Skatel
Come join Roller Dance at Penrith Skatel for a fun class that helps skaters improve their balance, core strength, and co-ordination on skates. Skaters also get a great cardio work out while skating to their favourite tunes in our fully air conditioned Roller Dance studio. Our resident coach Esther is very helpful and can teach Roller Dance to all levels of skaters from beginner to advanced.
To Register & then Book for Roller Dance:
https://www.revolutionise.com.au/teamskatel/events/162153/
Roller Dance Class Times:
Friday Night - 6:45pm -7:30pm
Saturday Morning - 11:30am - 12:15pm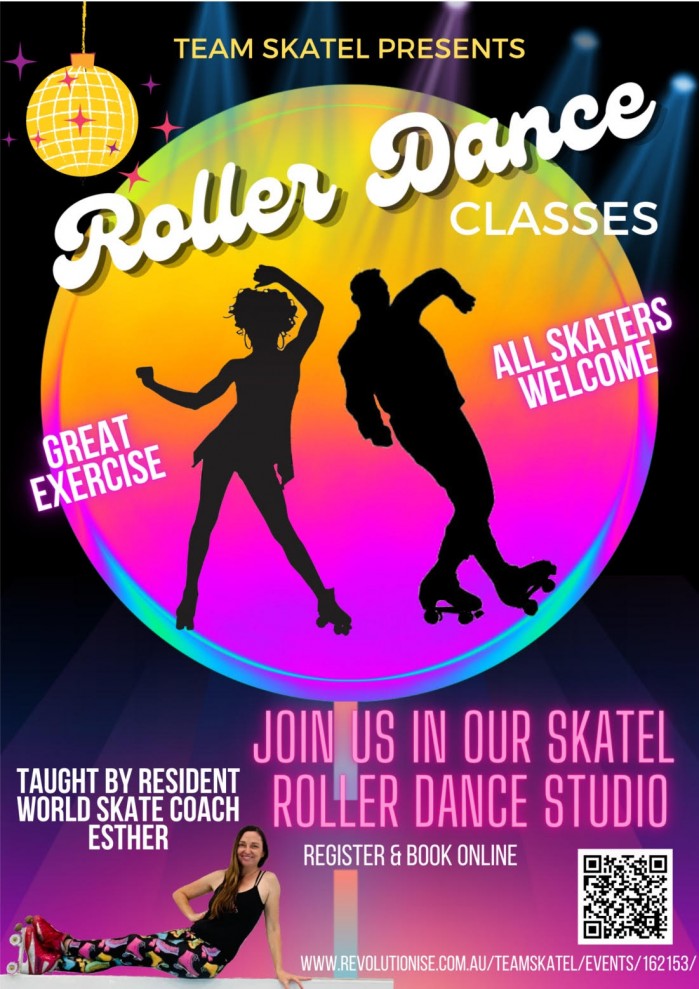 Saturday Learn to Skate 2022
SkateStars Saturday's is back starting Saturday 08/01/2022 returning to the pre-COVID-19 time slot of 9:30-10:30am
Numbers are limited at present to suit the COVID situation.
If you wish to continue participating in the SKATESTARS - Saturday Classes, we will require you to register again for 2022.
Penrith Skatel is an indoor roller rink in Emu Plains NSW catering for both roller and blade skaters.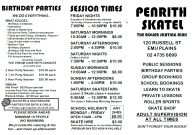 Click above to download our brochure.
Some of the activities you'll find at Penrith Skatel include:-
General Skating

Birthday Parties

Group Bookings

School Bookings

School Holiday sessions

Learn to Skate lessons

Tiny Tots learn to skate

Artistic lessons

Speed Skating

Skate Fit
No food or drink to be brought into premises without prior arrangement.
Please note - EFTPOS now available